Chibugwu Amokwe Nigeria Foundation - our local Partner
Strategic and operational leadership of the project in Amokwe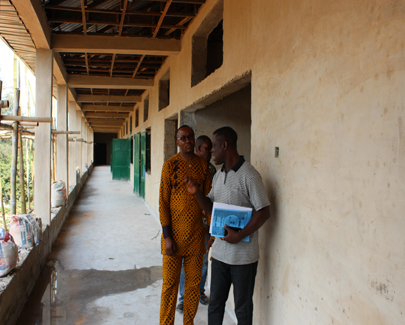 The Chibugwu Amokwe Nigeria Foundation (CANF) was founded in December 2001 in Nigeria by Dr. Chika Uzor. It is nationally accredited as a "non-governmental organization" (NGO), with base in Enugu. CANF is responsible for the strategic leadership of the project and oversees the operations leadership of the Center in Amokwe. The CANF works hand-in-hand with the Verein Amokwe Nigeria (VAN).
Beside this current project, the leadership of the later CANF carried out the largest drinking water project in the history of the community Amokwe, in the 1990's. It also arranged the medical care for many victims of traffic accidents in Amokwe, and is an experienced partner in communications with the local population and political authorities.
The Project Coordinator as head of the Center is responsible for the day-to-day operations, and is financially accountable to the Chibugwu Amokwe Nigeria Foundation and ultimately to VAN via Dr. Chika Uzor.